Description
Artist 12-2nd Gen
Introducing the Artist 12-2nd Gen – the ultimate smart-chip powered stylus for artists and creators. With an impressive 3 grams* initial activation force, this stylus is designed to provide unparalleled precision and control, allowing you to create stunning digital art with ease. Featuring an expansive 11.9-inch working area, the Artist 12-2nd Gen provides ample space for you to unleash your creativity. The display boasts an impressive 90% NTSC, 127% sRGB, and 94% Adobe RGB color gamut, ensuring that your artwork is vivid and true to life. The Artist 12-2nd Gen is compatible with a wide range of operating systems, including Windows, Mac OS X,
It Is Available From The Original Official Website
X3 smart-chip powered stylus, 3 grams* initial activation force 11.9-inch working area, 90% NTSC, 127% sRGB, 94% Adobe RGB Support Windows, Mac OS X, Chrome OS, Linux, and Android Black is selected by default, please choose your favorite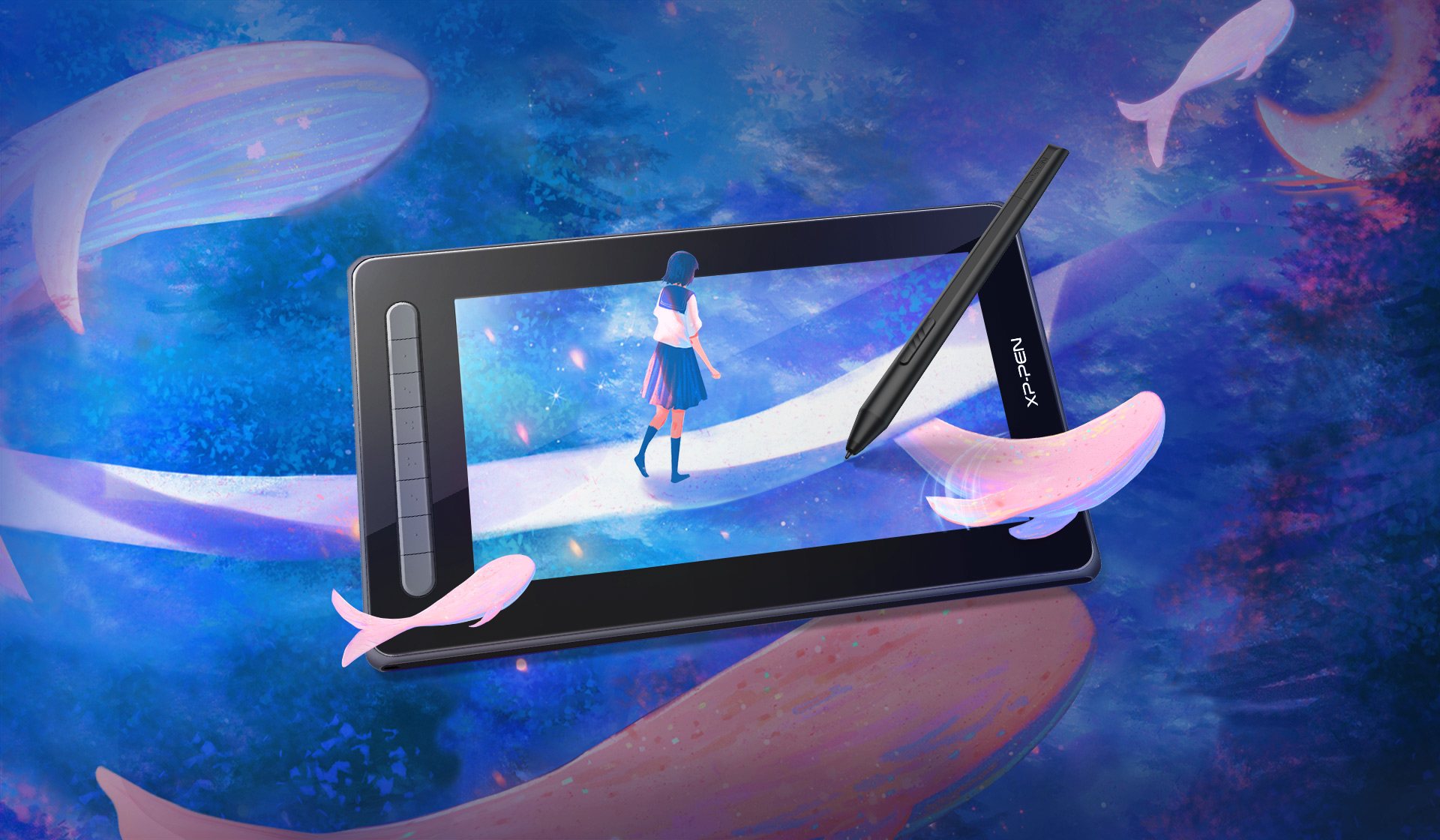 Artist Series Pen Display (2nd Gen)
Open mind, sense dreams.
Meet new Artist, dream new dreams.
A new generation introduces a new chapter. The Artist Series Pen Display (2nd Gen) upholds our mission to support you to follow your dreams, be bold, and express your true self.
Multi-function, multi-size, multi-color, our new Artist comes with upgrades for an all-new experience.
Powered by X3-Smart-Chip technology, it also opens more possibilities for your inspiration to flow.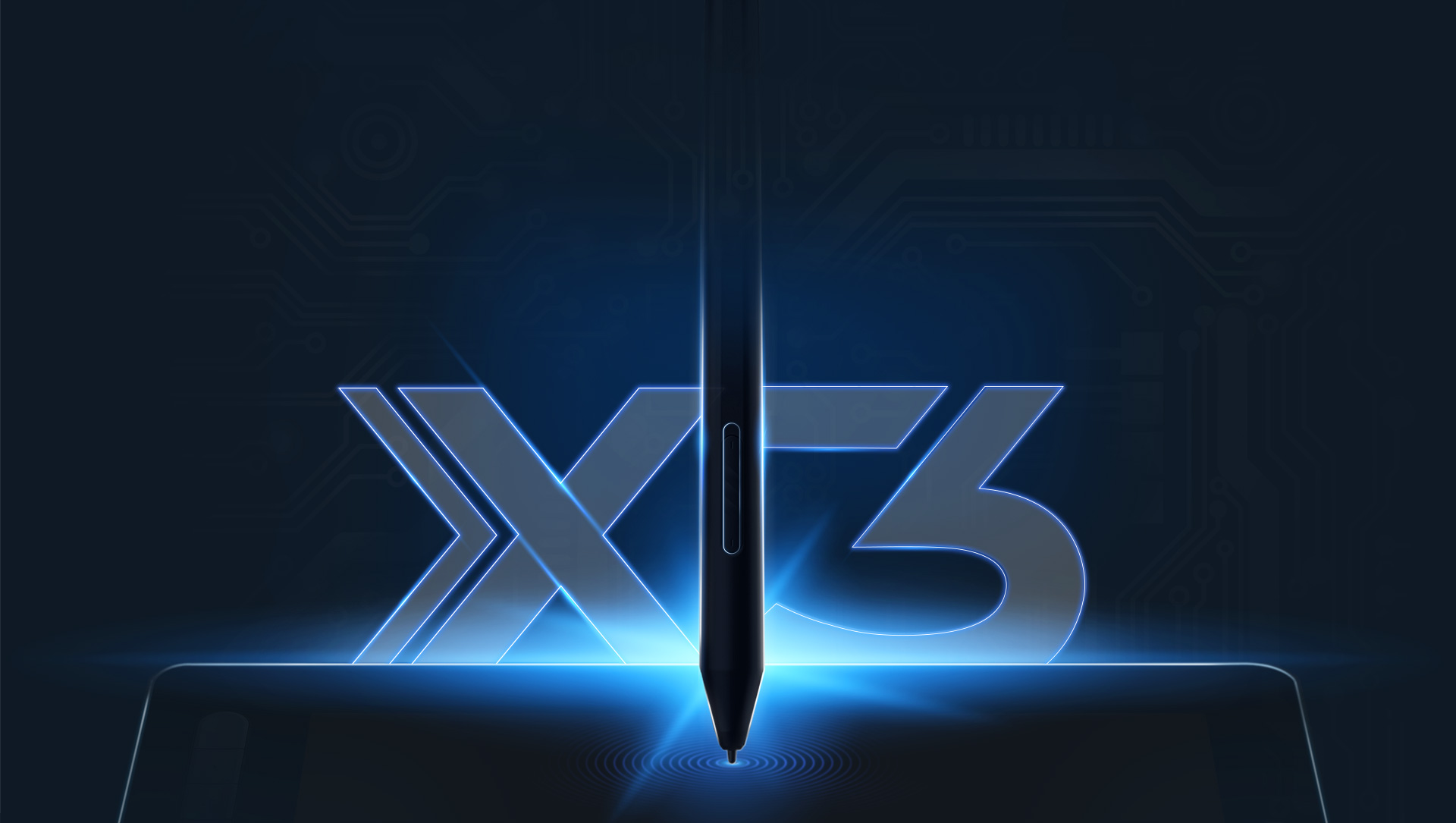 Smart chip technology
begins your CG dream.
Our X3-powered stylus will dramatically enhance your sensory experience,
delivering a familiar pen-like feeling and enabling you to explore your new CG world.
Learn more about the X3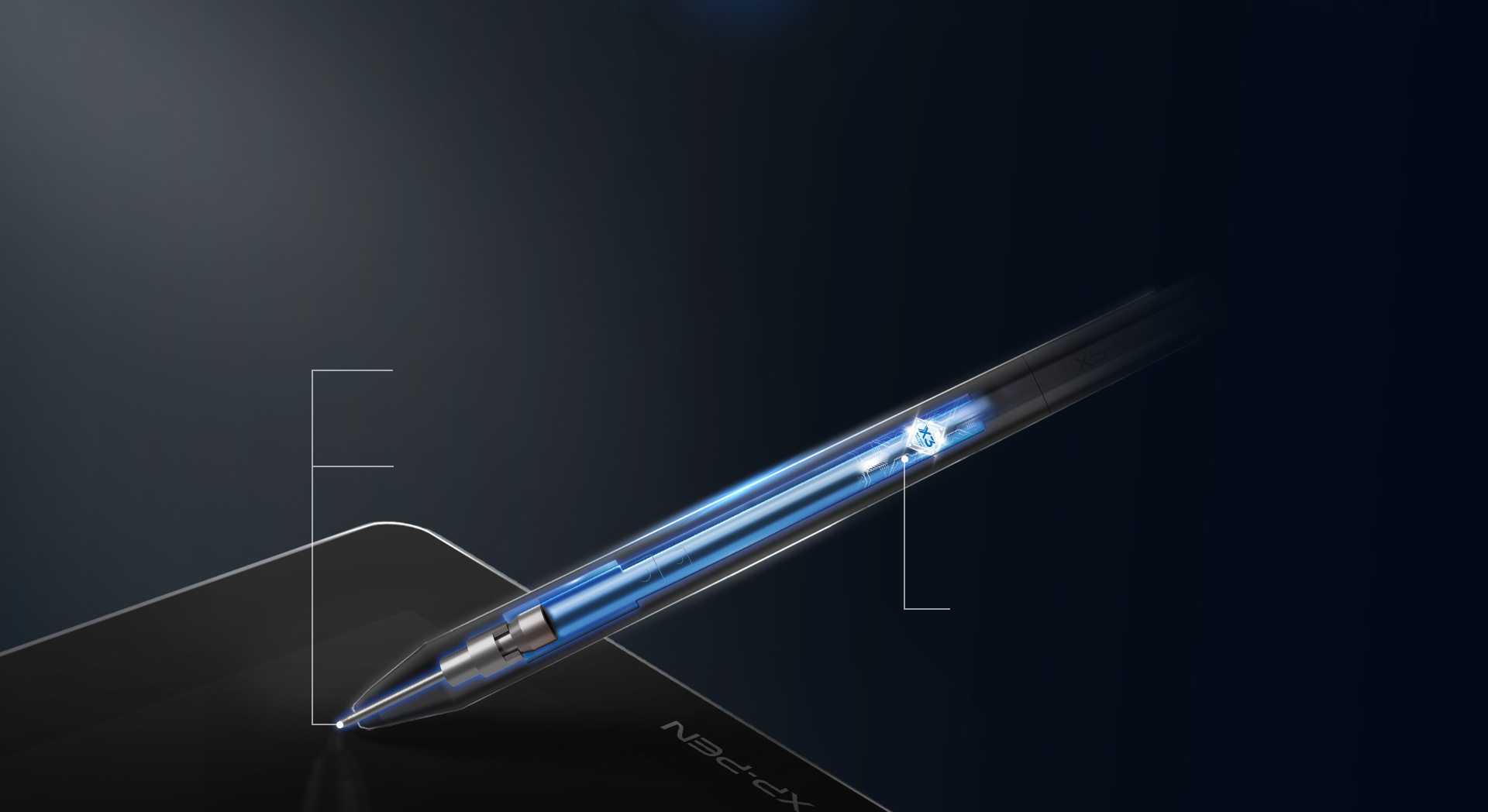 Smart chip stylus.
More sensitive. More realistic. More durable.
The stylus is battery-free and never needs charging, allowing for hours of uninterrupted drawing. With 8192 pressure sensitivity levels,
it allows you to create exquisite lines with ease. It supports up to 60 degrees of tilt, making shading easy and effective.
3 grams* initial activation force
10-fold* increase in sensitivity
0.6 mm* retraction distance
1/2* of our previous stylus
2-fold* increase in its lifetime
* This data was taken from a laboratory simulation test and may vary depending on the environment that the device is used in.
Full lamination.
127% sRGB wide color gamut.
With a wide color gamut of 127% sRGB*, the new Artist brings a vivid visual experience with brilliant colors and delicate details even on a dark night. Full lamination is applied to the pen display to minimize parallax and provide more accuracy for a natural drawing experience.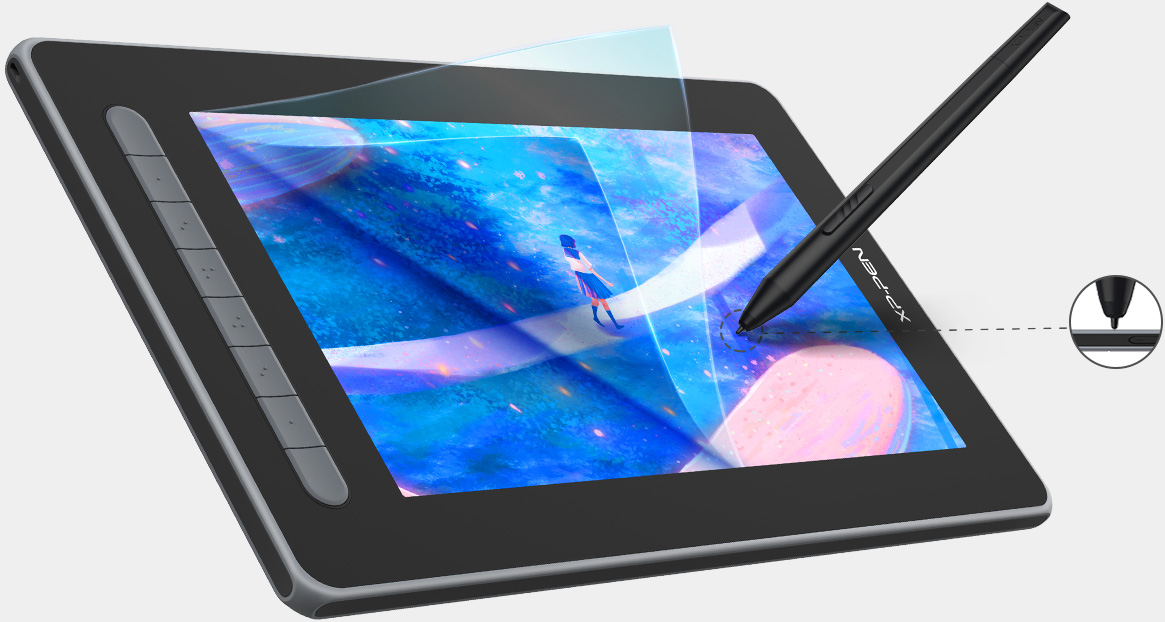 Full lamination
* Color gamut of the Artist 12 Pen Display (2nd Gen) is 127% sRGB.
Four vibrant colors.
For creative inspiration.
The new Artist Series is available in four vibrant colors, choose your color, personalize your style, and show your unique creativity. Thanks to the two-shot molding soft rubber design, your display will be nestled safely in its case.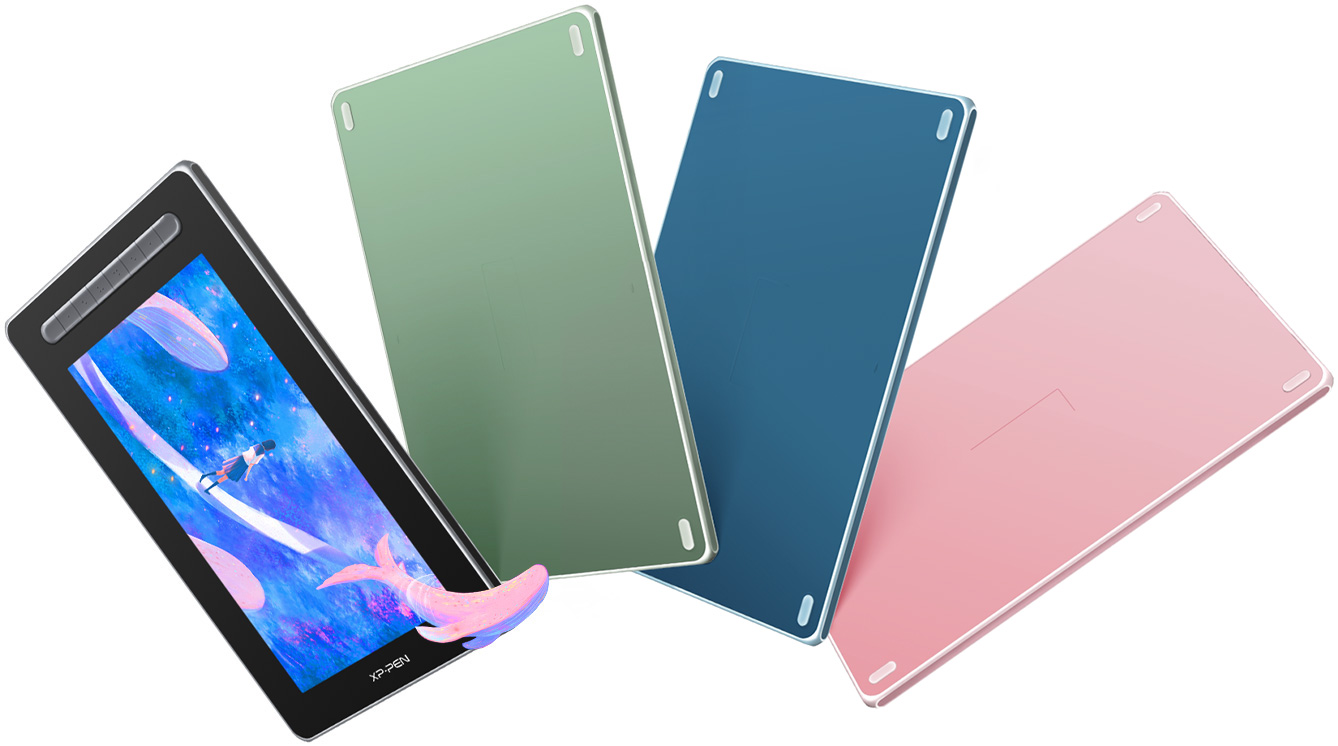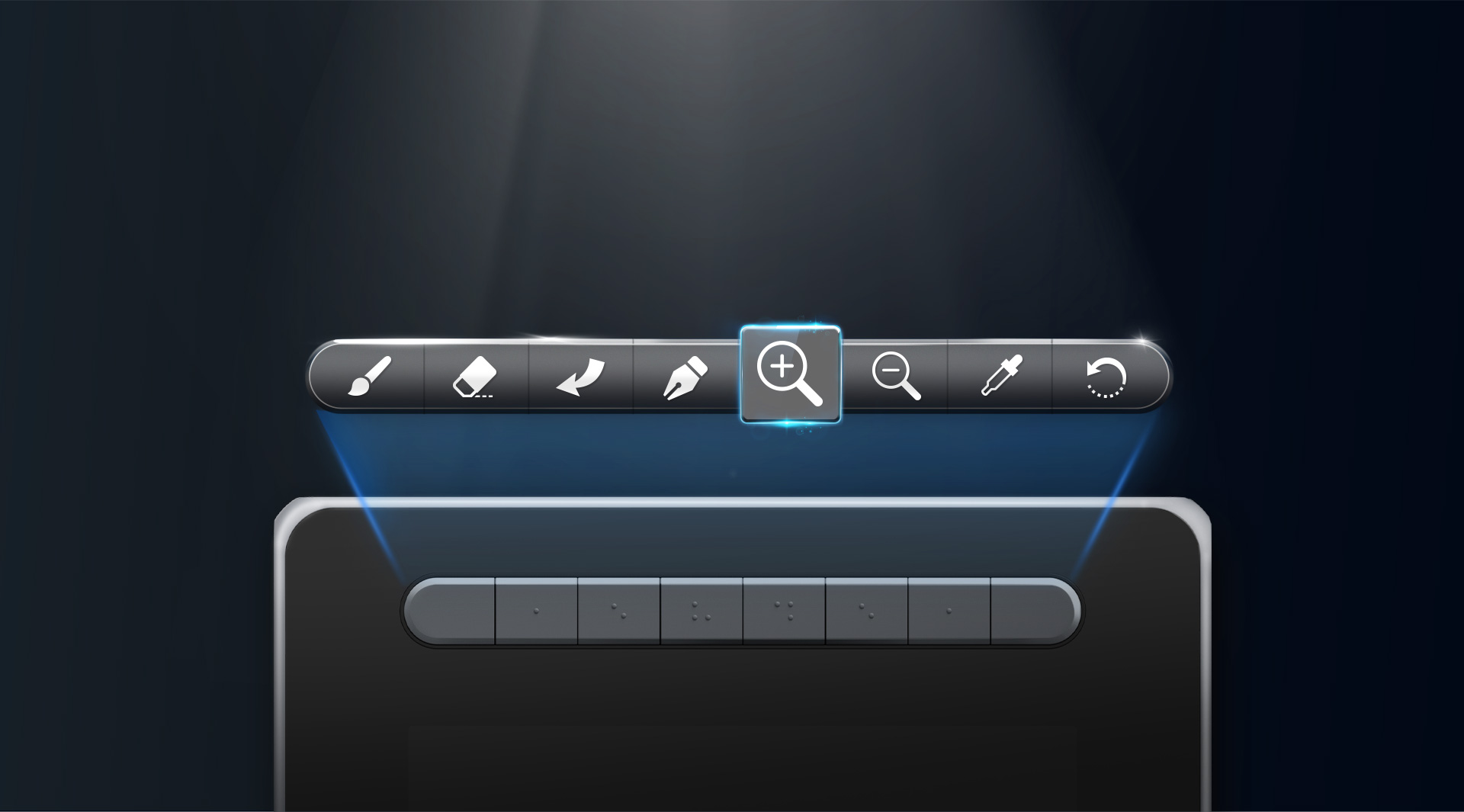 Versatile shortcut keys.
The Artist Series Pen Display (2nd Gen) features multi-customizable shortcut keys.
Customize your shortcut keys in your software application of choice to simplify your workflow and empower your productivity.